Hand-operated trolley in combination with the REMA Select 200OD hand chain hoist.
Only available in combination with the REMA Select 200 OD manual chain hoist.

Properties
Extremely low building height (135-235 mm).
Suitable for beams with both straight and sloping flange.
Maintenance-free ball bearings.
Wheel rupture supports for extra safety.
Hand chain operated trolley.
Technical specifications for manual hoist see Select 200 OD chain hoist.
Standard delivery
3 meters lifting height (max. between top and bottom hook).
2.5 meters operation.
Option
Available in other lifting and operating heights.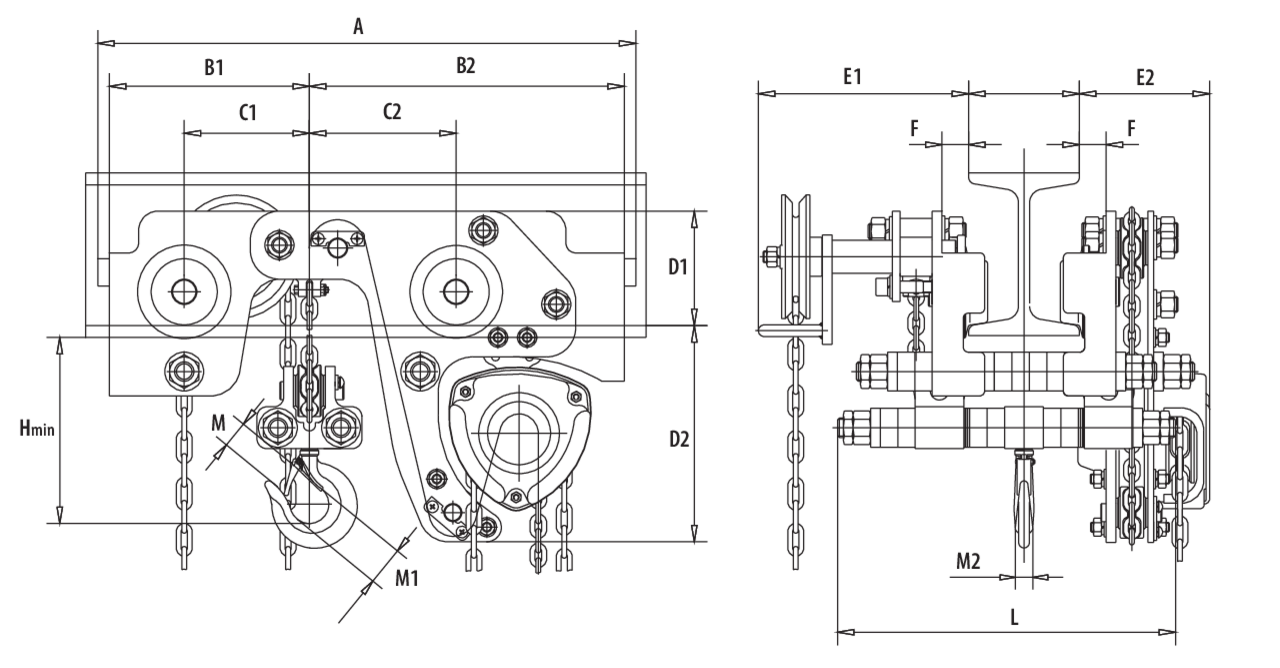 Select a row from the table below, then click the add to quote button