This professional webbing sling is extremely suitable for intensive industrial use.
Packaging
---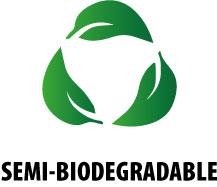 Packaged in semi-biodegradable plastic.
Properties
---
Duplex hoisting belt; double strap layers.
Extra strong, water- and dirt-repellent, impregnated fabric guarantees a longer life.
WLL stripes, each stripe is 1 ton (up to 10 tons).
Every 30 mm band width is 1 ton load capacity.
Material: polyester
Marking: According to standard, CE-marked
Standard: EN 1492-1
Note: Packed in plastic including REMA manual.