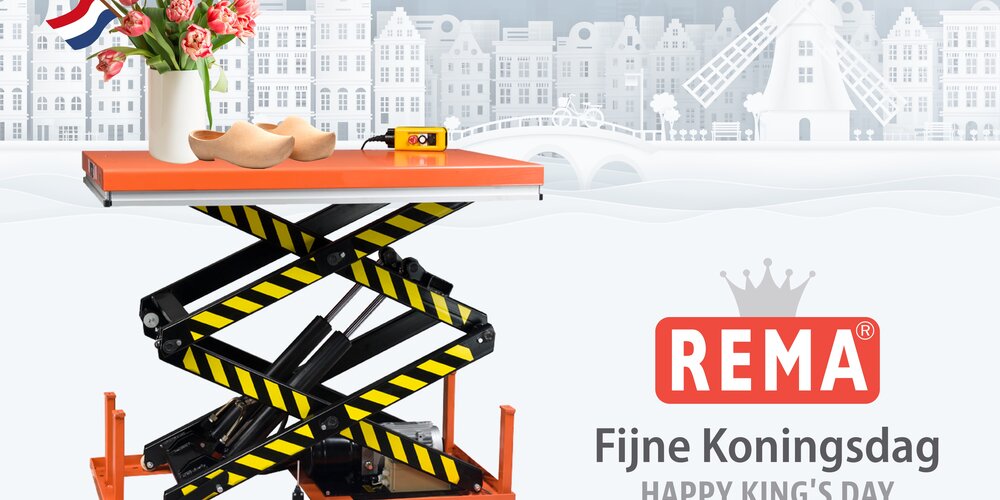 Days at Rema® are always orange coloured. However, today the entire country turns orange and the people celebrate! 🔶👑
Rema® closes its office on April 27 for ''Koningsdag'' - an orange-filled celebration for the King's birthday and a national holiday. Cities flooded with plenty of orange, flea markets, art, music, street theatre, in short, a celebration! We will be ready for you again on Thursday April 28th.
🅴🅽
We are closed on King's Day 27/4.
🅽🅻
Wij zijn op Koningsdag 27/4 gesloten.
🅵🆁
Nous serons fermés le mercredi 27 avril pour la fête du Roi.
🅳🅴
Wir sind am Königstag 27/4 geschlossen.