''Work made easy.''
Our service explained in three simple words.
If you have any questions or concerns about the repair or servicing of your lifting equipment, please contact our technical department. Our team of skilled technicians is trained and equipped to handle all types of repair and servicing needs for your equipment.
Whether it's a simple maintenance check or a more complex repair, our team can handle it quickly and efficiently. We use only high-quality parts and tools to ensure that your equipment is in top working condition.
Are you abroad? Let us guide you through our dealers, who are trained and certified to provide expert installation, maintenance, and repair services for your equipment.
If you notice any issues with your equipment, don't hesitate to contact us. Our team is available to assist you and ensure that your equipment is operating safely and efficiently. We take pride in providing the best possible service to our customers.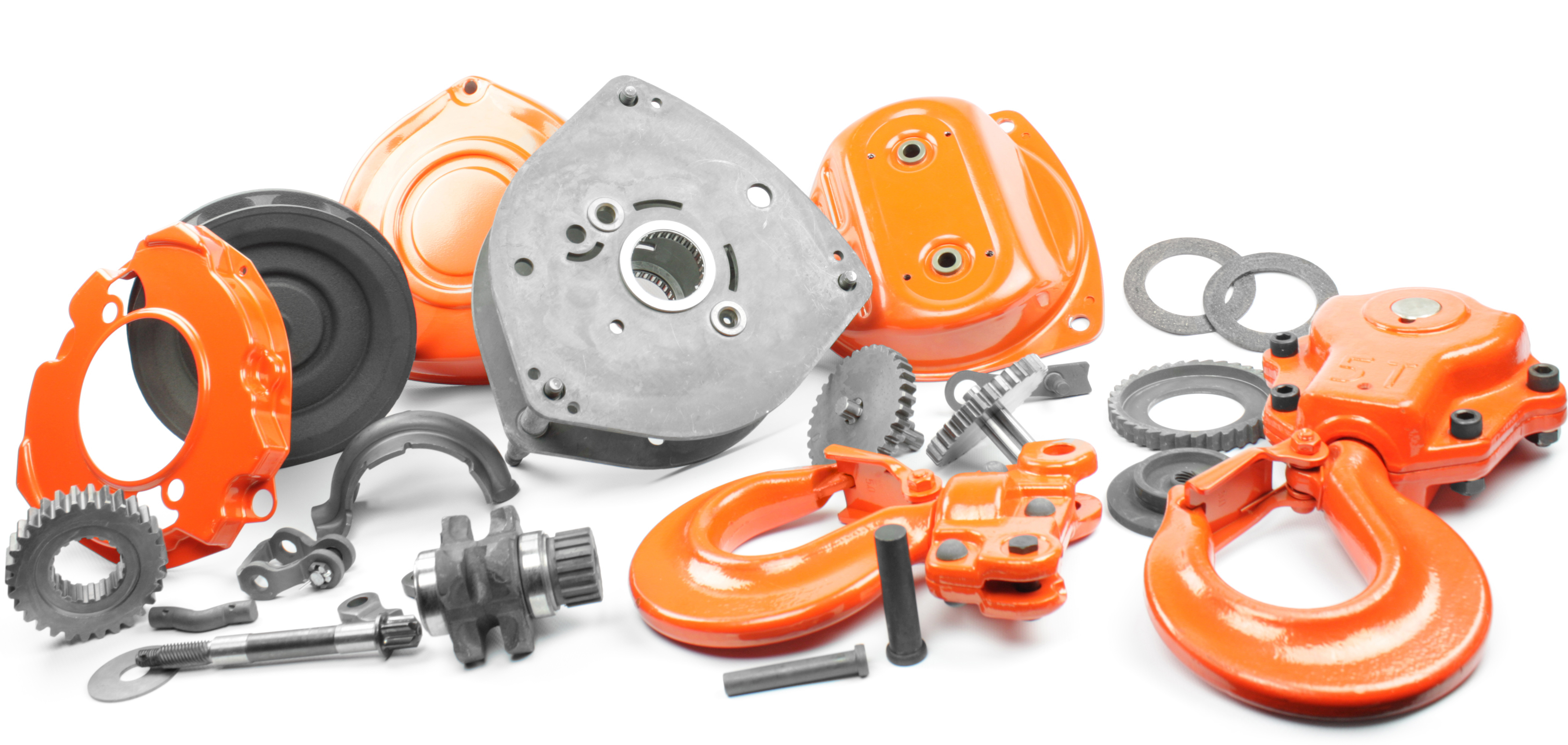 Equally service provider as product manufacturer.
---
In need of a crane inspection? Hoisting equipment needs to be inspected, certified and tested regularly. Not only to ensure safety but also because of legal requirement. Rema® has certified inspectors on staff who can inspect, test and (re)certify equipment within the boarders of the Netherlands. Testing and certifying can be done inhouse, in our own workshop or at the client's location. This keeps the downtime for the hoisting and lifting equipment much shorter.
Our certified inspectors can also use their expertise on site to make recommendations about how the products are used; such as lifting various materials or fastening a load. That is how Rema® combines safety inspections and the convenience of direct product availability for its end users. The combination is invaluable, you can rest assured that Rema®'s technical service department carries out all its work competently while the head office is rapid in providing crucial spare parts for our field staff - contributing in making your work easy.
Maintenance & repairs for all your lifting equipment.
---
Servicing
Servicing products goes much further than performing visual safety inspections. With its service department, Rema® stands behind the problem-free and safe functioning of all its hoisting and lifting equipment. Outside the Netherlands, this task is taken on by Rema®'s carefully selected dealer network of hoisting and lifting trade specialists. But even then, Rema® still provides remote support with its product knowledge and rapid delivery of crucial spare parts.
Preventive maintenance
Rema® performs preventive maintenance on its hoisting and lifting equipment to prevent future problems effectively. Every repair is followed by a full inspection and an extensive test. The service expertise from Rema®'s certified inspectors does not leave anything to chance.
Inspections & testing for optimal work safety
---
When people and movement of heavy loads are being the case, safe operation is vital. That is why an annual inspection by an expert is mandatory. Rema® performs all inspections for you within the boarders of the Netherlands. That is how we can take care of your concerns with regard to expert product inspections.
If thorough testing is required in addition to inspection, Rema® can perform these services comprehensively. At that point, Rema® will go much further and use additional methods such as tensile and compression testing. Rema® has an 85 ton universal tensile stress testing machine in order to provide accurate testing results.
As stated before, outside the Netherlands, Rema® works with a carefully selected network of hoisting and lifting specialists. Our partner network is very competent to perform these tests for you. If any questions arise, have a look at the contact details below and contact us for more information.
Complete expertise for thorough inspections
---
Rema® is certified by the EKH (Dutch association for testing and certifying hoisting and lifting equipment).
The EKH works with detailed work instructions and inspection schedules that are based on the strict standards under the European Machinery Directive, Dutch Working Conditions Act, NEN and for example DIN.
EKH also offers training for the inspectors. All inspectors of Rema® are therefore able to perform expert inspections. The EKH also has itself tested by an independent inspection institute. It also has an autonomous complaints and dispute settlement committee.
---
---
Service, maintenance & repairs
---
Any questions about servicing, maintaining or repairing Rema® products? Send us an e-mail or contact us during office hours for more information:
Contact our technical department.
E-mail: td@rema.eu
Give us a call.
Telephone: +31 [0]43 363 1777