---
Overview
Chain slings, composed of meticulously interconnected steel chains, stand as a paragon of strength, durability, and adaptability in the realm of lifting equipment. Chain slings are not only resistant to abrasions, cuts, and impacts but also excel in their ability to endure the rigors of harsh environments, making them a more favorable choice over alternatives like wire rope or synthetic webbing slings. Their versatility is further highlighted by the variety of configurations they offer, from single-leg to multiple-leg setups, facilitated by diverse fittings such as master links, clevis hooks, or grab hooks.
Predominantly utilized in sectors like construction, manufacturing, and shipping, chain slings play a pivotal role in hoisting and transporting heavy machinery, equipment, and materials. Their customization potential is vast, with lengths that can span from a mere 0.1 meters to an impressive 50 meters or more. Furthermore, they are available in different chain grades, with Grade 100 being recognized as the pinnacle in terms of strength and durability, followed closely by Grade 80. Their unmatched resilience and flexibility make them an invaluable asset across various industries, ensuring safe and efficient lifting operations.
---
What are Chain Slings?
Chain slings are made of high-tensile steel chains connected through various fittings like master links, clevis hooks, or grab hooks. These fittings enable the chain slings to be used in diverse lifting configurations, such as single-leg, double-leg, or multiple-leg slings.
They are especially favored in environments that are abrasive, high-temperature, or where sharp edges are involved. The chains are available in different grades, with Grade 80 and Grade 100 being the most common. Higher-grade chains, like Grade 100, offer approximately 25% more strength than Grade 80 chains.
Types of Chain Slings:
Single Leg Slings: Ideal for vertical lifts.
Two Leg Slings: Suitable for balancing a load with two lifting points.
Three Leg Slings: Used for larger, bulkier loads that require multiple lift points for stability.
Four Leg Slings: same as three leg slings; used for larger, bulkier loads that require multiple lift points for stability.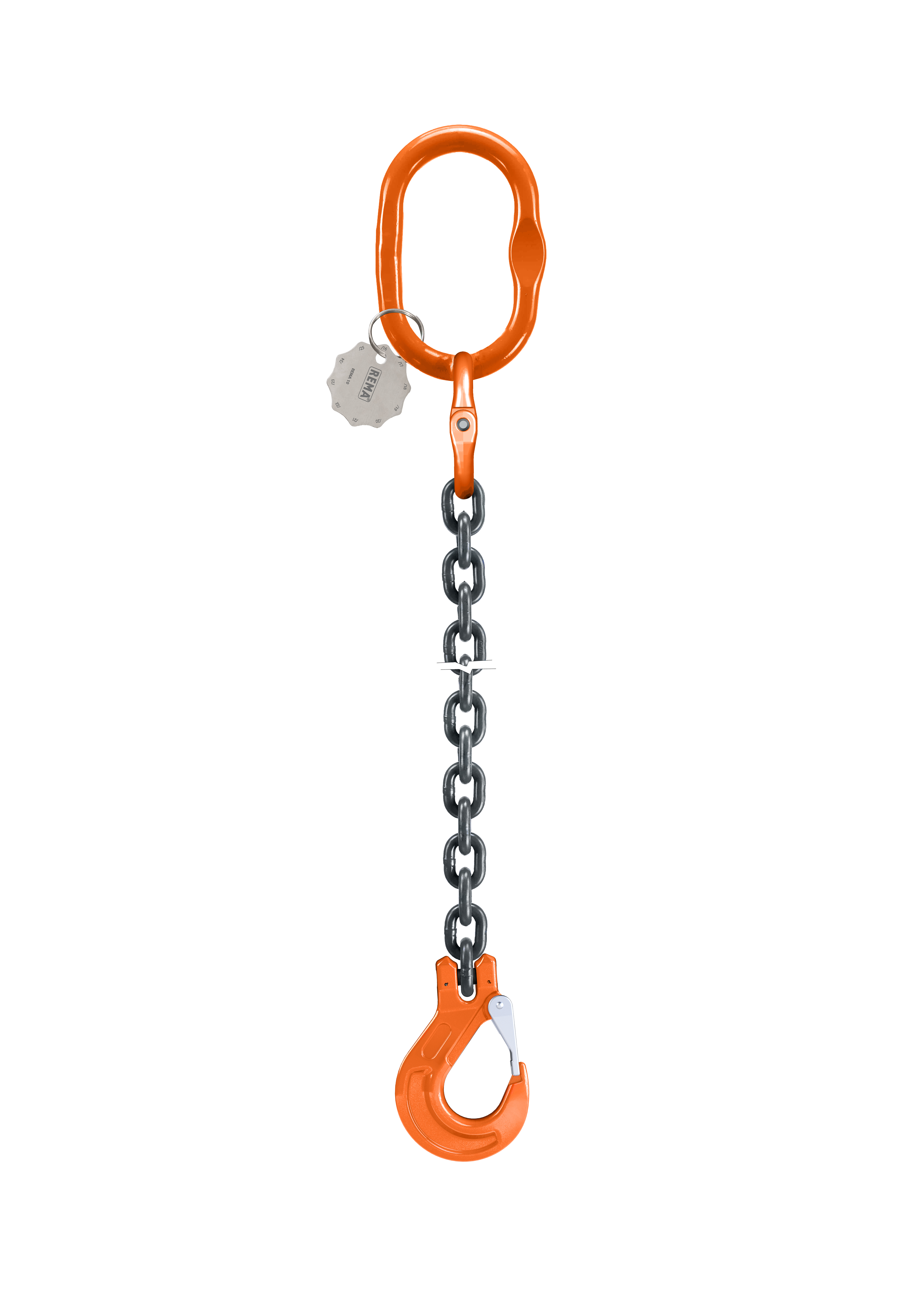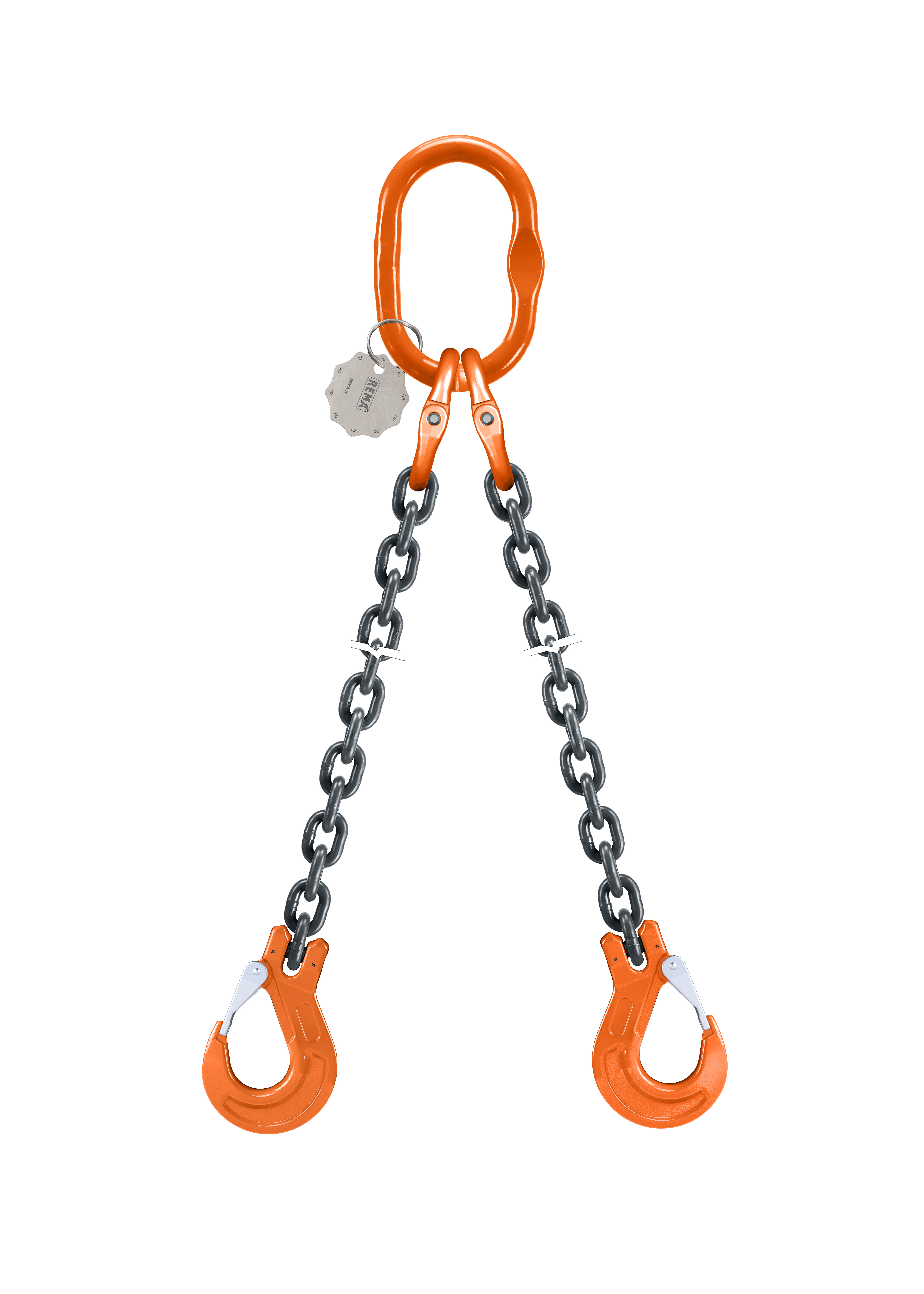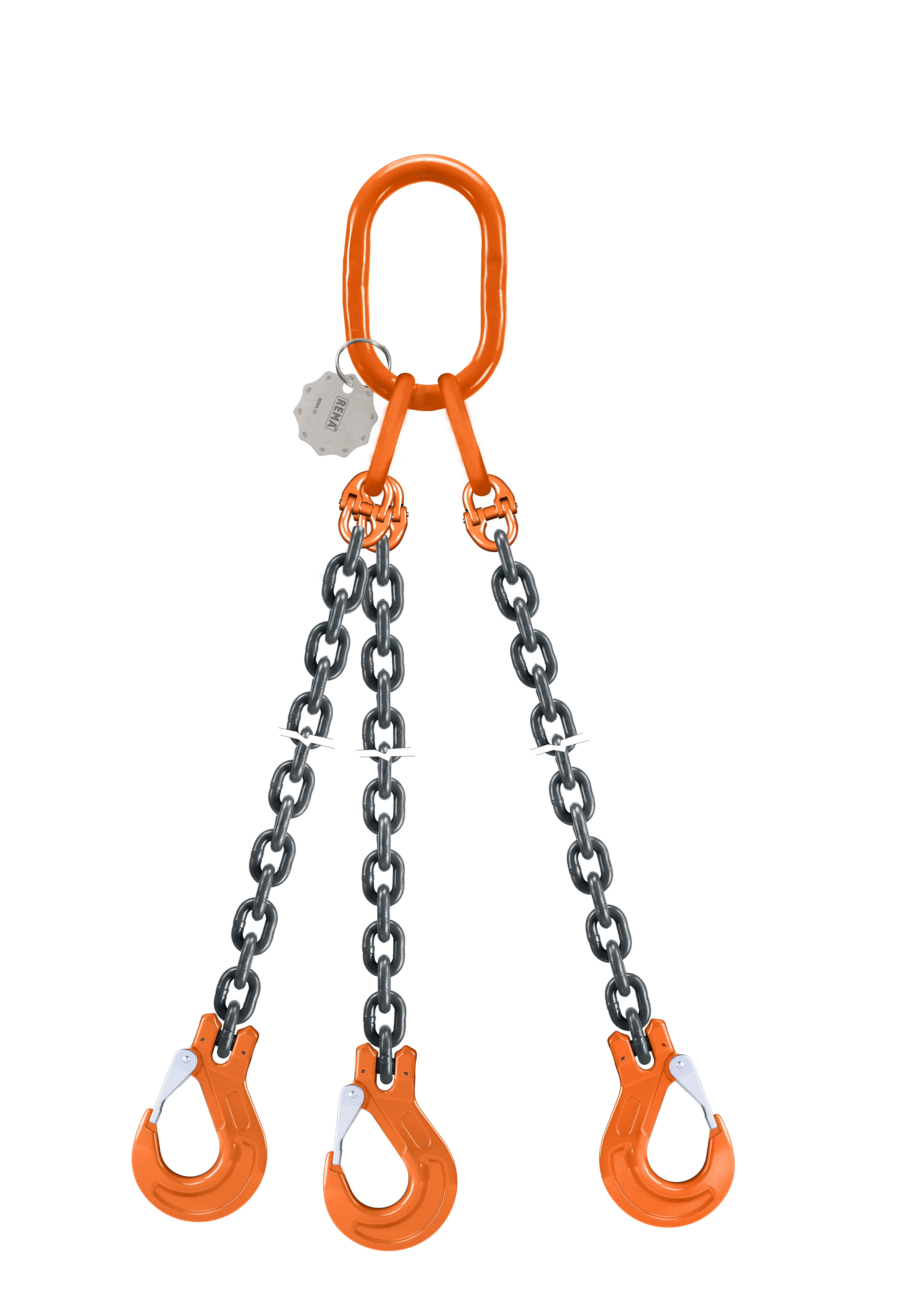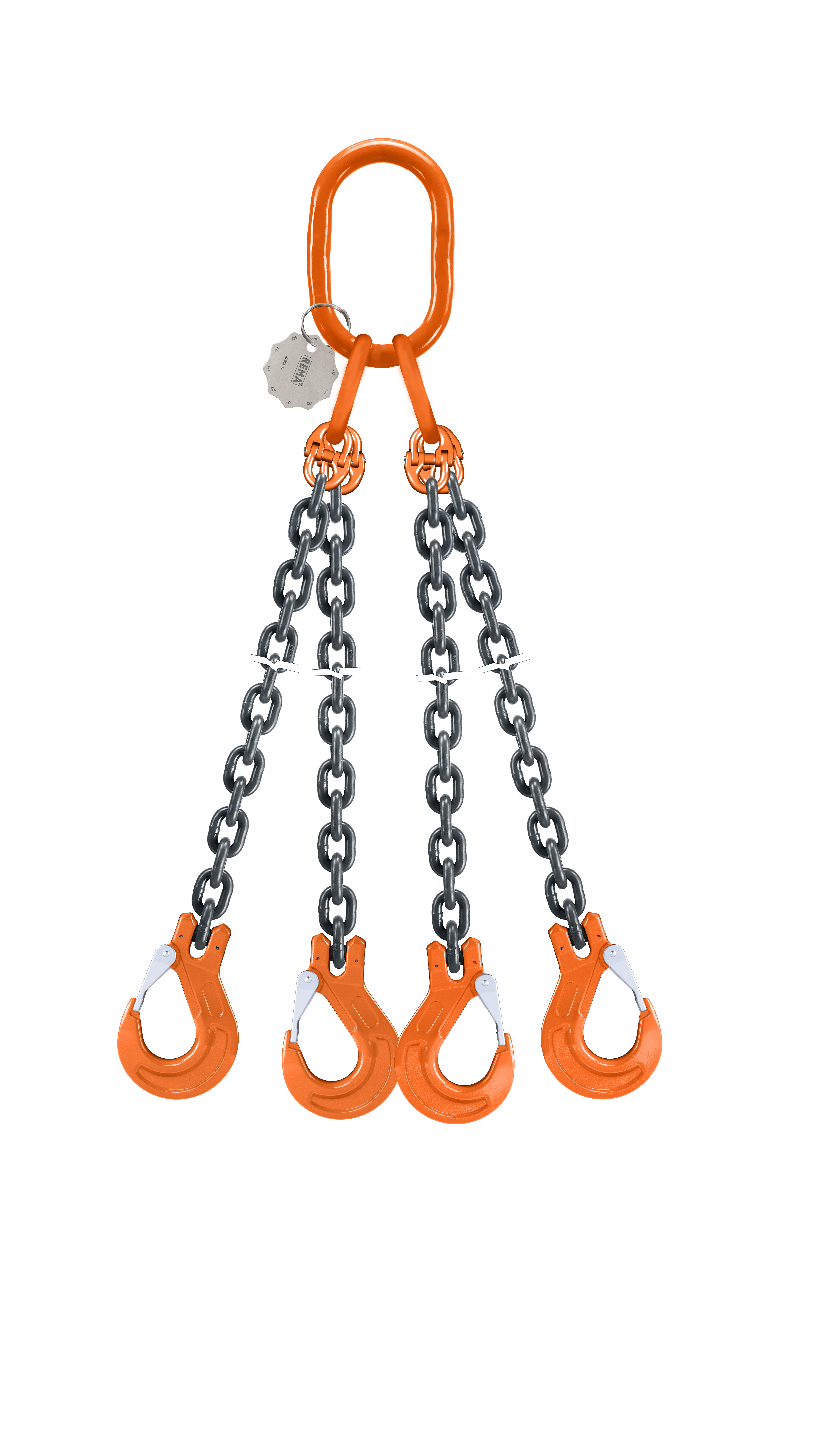 Advantages of Chain Slings:
Durability: Chain slings are more resilient than wire ropes and webbing slings, making them perfect for harsh environments.
Strength: They offer a higher working load limit, making them apt for lifting heavier loads.
Flexibility: Chain slings can be adjusted to fit the load, offering greater versatility.
High-Temperature Tolerance: They can maintain their strength under extremely high temperatures, often up to 400 degrees Fahrenheit.
Cut-Resistant: These slings can resist abrasions and other potential damages.
Safety: Chain slings undergo individual proof testing to ensure their working load limit, adhering to global standards.
Selecting the Right Chain Sling:
When choosing a chain sling, it's crucial to consider several factors:
Load's Weight: Ensure the sling's working load limit is not exceeded.
Type of Load: Different materials, like steel or timber, might require different sling configurations.
Sling Length: Depending on the distance between the lifting points.
Slinging Method: How the sling will be attached to the load.
Environmental Factors: Consider elements like corrosion, heat, and potential abrasions.
Headroom: The space available above the load for lifting.
Safety Tips:
Regularly inspect chain slings for signs of wear or damage.
Ensure even load distribution to prevent instability.
Avoid rapid or sudden movements during lifting.
Protect the chain from sharp edges with padding or protectors.
Always adhere to the manufacturer's guidelines and safety protocols.
In conclusion, chain slings are a reliable and versatile tool in the lifting industry. Their strength, durability, and adaptability make them an excellent choice for a wide range of applications. Proper care, regular inspections, and adhering to safety guidelines ensure their longevity and safe operation.
For more information about lifting chain slings, we strongly suggest you to read our next article.