Comprehensive product range with safety as top priority.
---
Rema® holds an extensive product offering when it comes to hoisting and lifting equipment, fall protection and internal transportation solutions. Custom work is also possible within that assortment. In our workshop, our technical service engineers are steadily custom-making hoists according to customer specifications and operating preferences. Besides, Rema® regularly adds new products to its extensive product offering. Rema® has permanent contact with the market: directly and through its dealer network. Signals from the market are translated into continuous product development and into new product offerings. That means the existing products within the portfolio get better functionally and that Rema® keeps surprising the market with innovations.
Experience and expertise know-how.
Customers can count on the quality of the products and on expert advice and delivery reliability. To be able to guarantee that, Rema® retains large inventories at a variety of locations and works with advanced logistical systems. The experts from the company can be reached quickly and easily in order to find the most suitable solutions together with the retailers to serve end users.
Rema® doesn't think in terms of products. It aims to use its expertise and its product range to make the processes in companies run more smoothly, safely, efficiently and easier. Contributing in making everyones work more easy.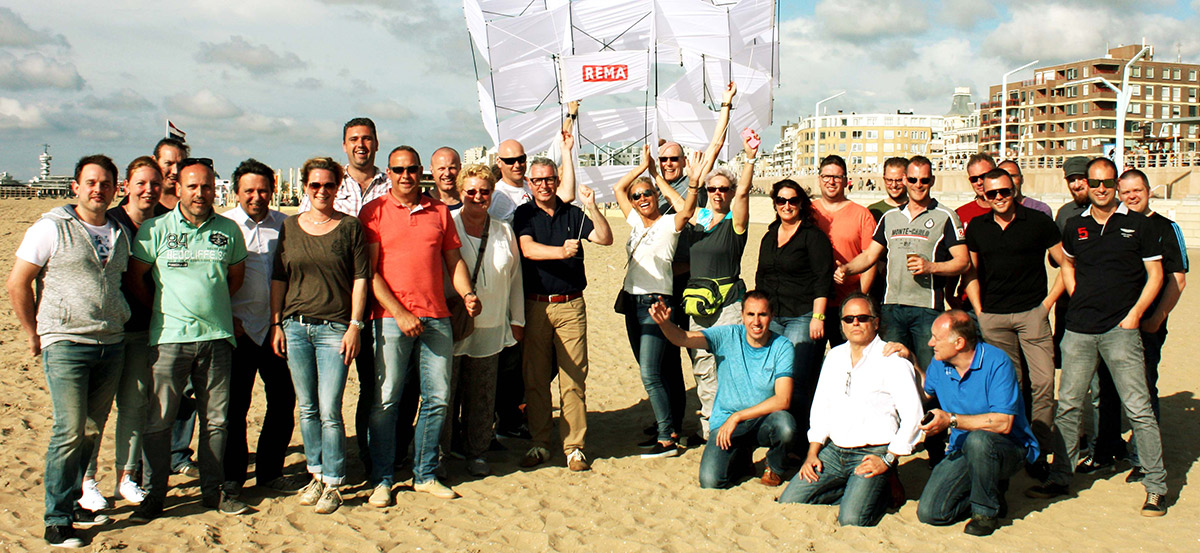 Certified safety.
---
Rema® is certified by the EKH (Dutch Association of Approved Inspection Companies for Lifting and Hoisting Equipment), ISO 9001, ISO 45001 and ISO 14001 certified.